YOUR PEST CONTROL CHOICE
Locally Owned & Operated Since 1973
Open 6 days per week
Cater to Customer Needs
Free Telephone & Field Estimates
Friendly & Professionally Trained Tech's
BBB Member
Insured & Bonded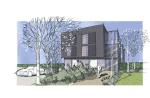 Other Locations:
Plant City, Florida
Lakeland, Florida
Orlando, Florida
Jacksonville, Florida
Warner Robins, Georgia
Cartersville, Georgia





Our History
We are a family owned and operated business serving Florida and Georgia since 1973. We are the leading home pest protection service company in Florida and Georgia. We have been serving these areas for over 36 years.
Why We Are Preferred

Brandon Pest Control, Inc. uses the latest pest control products and techniques to take care of all your pest control problems. We have professionally trained technicians and a friendly and helpful customer care staff. Our reputation for quality and service is well known.

Call Today!

813-685-7711

Call today and speak to a live, knowledgable Brandon Pest Control staff member. We do not use call centers, phone banks or answering machines. We believe in exceptional customer service and what sets us apart is our willingness to meet our customer's needs.
Common Pests